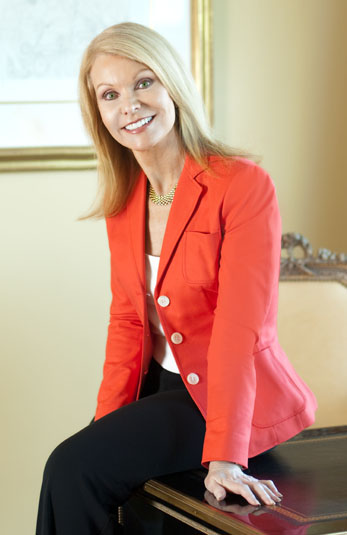 Joyce Fox's design philosophy focuses on a sophisticated blend of timeless elements combined with the best of contemporary styling.
Her extraordinary interiors utilize a range of periods that are a reflection of her client's lifestyle. The most important considerations are always impeccable quality, couture level detailing, comfort, and suitability. The result creates a luxurious interior that incorporates the richness of beautiful textiles with the warmth of sophisticated colors.
The Dallas based design firm has completed projects across the country. Comprehensive design services are offered including space planning, furniture design, art advisory, and renovation. A licensed contractor with an architect on staff, Joyce Fox offers experience and expertise.
Traveling extensively around the world to find unique pieces for clients' homes, Joyce Fox's aesthetic combines the best of European, Asian and American sensibilities. She received her Undergraduate Degree from Purdue University and holds a Master's Degree from Southern Methodist University.